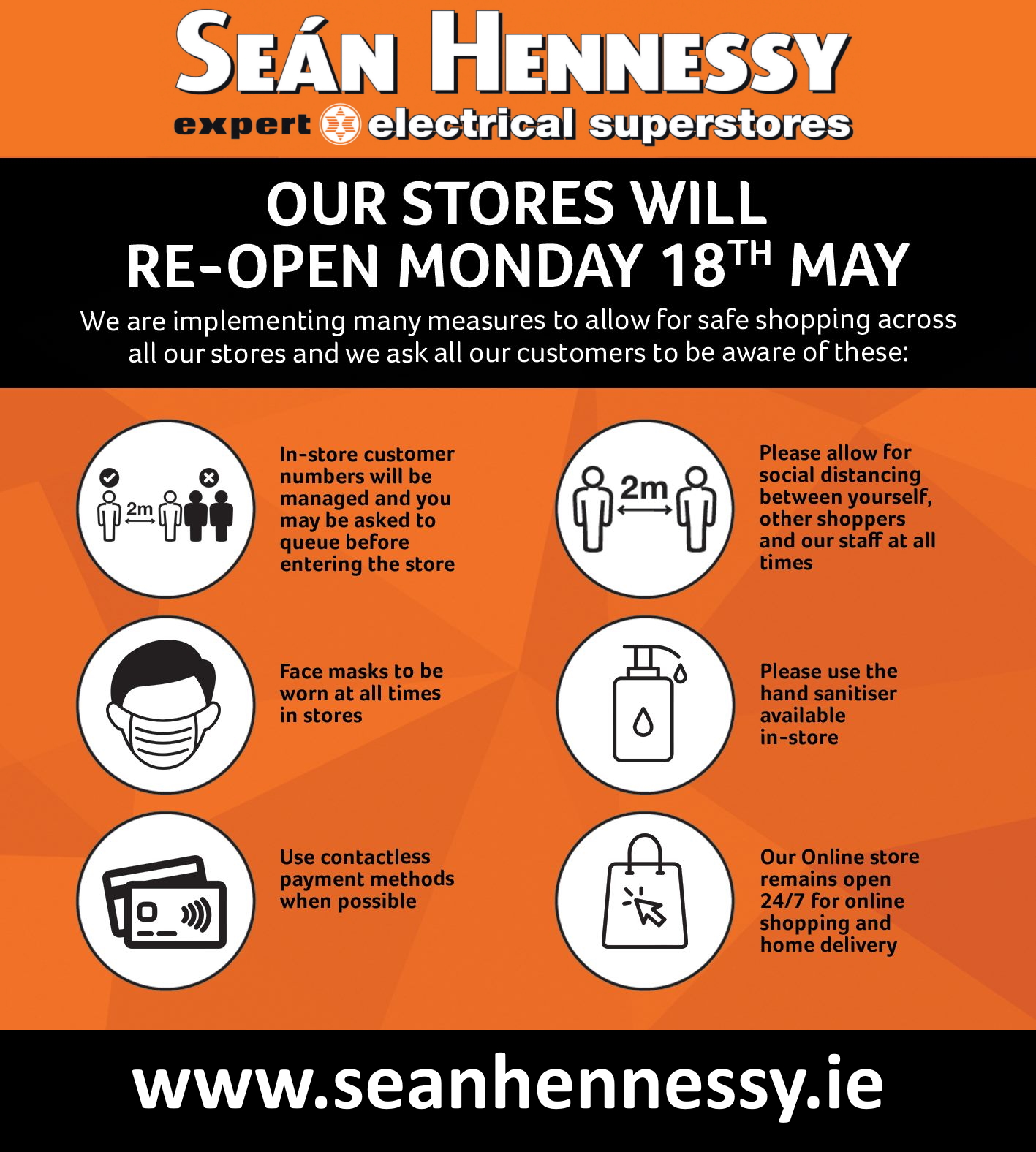 To try to protect our staff and our loyal customers we are implementing a contactless-free delivery service.
- We will deliver any product (large or small) to our customers
- We will remove old appliances & packaging provided it is outside the customers door. Under the current circumstances we will not be calling a second time to collect old items.
- We ask customers to keep social distance from our delivery drivers.
- Where there is a possible or confirmed case of Covid19 in a home we will not enter customers houses.
- We will not be installing products.
- We ask customers where possible to order online or by phone at 069-64332
- We ask customers to pay online or by using card payments by phone where possible
Please help us to provide this service in the safest possible way for all.
Continue