Safe & Fast Delivery Throughout Ireland

Garden
Model: 601253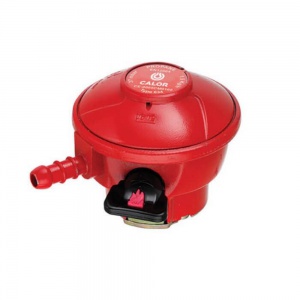 Model: 601228
Model: 998027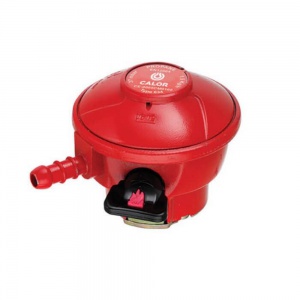 Calor 601228 Patio Gas 27mm Low Pressure Propane Clip On Gas Regulator (601228)
Product Information:
Patio gas clip on regulator brought to you by Calor Essentials and made for use with Patio Gas bottles.
Features include a 27mm Clip-on connection and an easy-to-use on/off lever which will clearly indicate when your gas is switched on or off
Product Specification:
Regulator type Clip on regulator
Regulator operating pressure 37 mbar
Regulator gas type Propane
Compatible Calor bottle 13kg Patio gas, 5kg Patio gas
Capacity kg/hr 1.5
Regulator inlet 27mm Clip-On
Regulator outlet 8mm Nozzle
Max inlet pressure 16 bar
Model - 601228
Enders 998027 Chicago 3 R Turbo Gas BBQ Grill (998027)
Product Information:
The Chicago 3 R Turbo Barbecue Grill has three powerful stainless steel burners, two 3.2kW and one 4.1kW, all of which are fully adjustable, with battery free piezo ignition for safe, reliable lighting. The BBQ also features Turbo Zone and Switch Grid technologies.
TURBO ZONE is an easy-to-use feature for the perfectly seared steak. Steaks need high temperatures for a short period of time to seal in flavour and juices. The Turbo Zone is activated by turning the red knob, jumping from the lowest to the highest temperatures instantly. It is fully adjustable and uses no more gas than conventional grill zones.
The SWITCH GRID system makes this an extremely versatile BBQ. By removing a circular section in the enamelled cast iron cooking grid you can use optional inlays such as a pizza stone, sear grid, poultry roaster and a pan.
Enamel steel flame tamers protect the burners, reduce flare-ups and optimize heat distribution, whilst a removable grease tray aids cleaning.
Two foldable side shelves provide useful preparation space, whilst a large cupboard provides discreet storage for a 5kg gas cylinder. Mounted on four castors, so you can move this BBQ with ease to the area you wish to use it.
A visual treat with its black powder coat and contrasting steel/stainless finish, you can cook up a feast for friends and family with this easy to use BBQ.
Product Specification:
Two 3.2kW and one 4.1kW continuously adjustable stainless steel burners for powerful direct and indirect barbecuing, with battery free piezo ignition for safe and reliable lighting and a double walled stainless steel hood with integrated thermometer
TURBO ZONE generates intense heat for high temperature searing
60 x 42cm enamelled cast iron cooking grid with a removable circular element for optional inlays such as a pizza stone, sear grid, poultry roaster and a pan for added versatility (SWITCH GRID system), with a 45 x 11cm stainless steel warming rack
Enamel steel flame tamers protect the burners, reduce flare ups and optimise heat distribution, whilst a removable grease tray aids easy cleaning
Dimensions (cm): W124 (W92 with side tables folded down) x D51 x H108 with a working height of 85cm
Model - 998027