WE ARE OPEN ONLINE AND WE ARE DELIVERING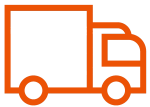 ---
Core Product Data
Brand
WHIRLPOOL
Product group
Freezer
GTIN (EAN) code
8003437167133
Energy efficiency class
Commercial code
WHM4611.1
SKU
859991556420
Key features
Alarms / Alerts
Blackouts? No problem. Blackout Alert will monitor the temperature inside your refrigerator. A red blinking light will inform you if the temperature reaches -8°.
Fast Freezing
Fast freezing. The Fast Freeze function sets the freezer temperature to 10 degrees colder than the lowest setting, to freeze food quickly and retain its nutritional values.
Number of baskets 4
Ideal space management. This Whirlpool Freezer includes four convenient baskets to help you tidily store your packages, boxes and bags of frozen food.
Space Max
10% extra space. All the room you need to freeze your food, thanks to the SpaceMax system. The flat back also provides improved cleanability and space management.
Large freezer cavity
All the space you need. This Whirlpool Freezer's large cavity ensures you can enjoy all the space you need to store your food.
A+ energy efficiency
Outstanding energy efficiency. With its A+ energy rating, this Whirlpool Freezer will allow you to enjoy both ideal results and lower energy consumption.
Interior light
Perfect illumination. This Whirlpool Freezer incorporates an internal light which ensures ideal visibility, so you will always find what you are looking for.
Lock protection
Lock protection. This Whirlpool Freezer features a lock system, for increased peace of mind.
Water drainage system
Defrost with ease. This Whirlpool Freezer incorporates a water drainage system which ensures effortless defrosting and cleaning.
Counter Balance System
Easier to open and close. The chest freezer has a counter-balanced lid system so it closes gently, is easy to access and won't swing closed unexpectedly.
Description
This Whirlpool freestanding chest Freezer features: outstanding capacity, providing all the space you need to store your food and drink. White color. FastFreezing technology, that freezes your food faster, to protect its taste, texture and nutritional values. Large dimensions to fit your family needs. Space Max design, providing all the space you need to comfortably store your food and drink.
Featured
See Our Most featured Products