WE ARE OPEN ONLINE AND WE ARE DELIVERING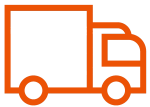 ---
Product Information


Innovative technology and special features, to help you prepare delicious dishes, reduce cooking time, and assist you through automatic settings.

Advanced cleaning programs and options, as well as easy-to-clean interior and exterior coating.


6TH SENSE
Ready-to-use recipes.
Select one of 30 pre-set recipes, and your oven will automatically adjust cooking, temperature and time settings, while continually monitoring your dishes, to ensure perfect results.


SOFTCLOSING
Slow-motion closing.
Thanks to slow-closing hinges, the oven door shuts effortlessly, with a soft and silent motion.


CATALYTIC
Self-cleaning panels.
The catalytic panels fitted inside the oven take care of any spills and splashes, eliminating them while cooking.


STANDARD CAVITY
This Whirlpool Oven features a standard-size cavity


ENERGY CLASS
Outstanding energy savings.
Ovens with an A/ A+ energy rating offer an excellent level of energy efficiency, ensuring lower consumption and saving you money on your energy bills.
Main Features
Type of control: Mechanical and electronic
Usable volume (of cavity): 65
Cleaning type: Catalytic partial
Energy input: Electric


Performance
Energy class: A+
Energy consumption per cycle conventional: 0.85
Energy consumption per cycle forced air convection: 0.65


Specifications
Width of the product: 595
Width of the packed product: 630
Depth of the product: 564
Depth of the packed product: 650
Height of the product: 595
Height of the packed product: 690
Net weight (kg): 34
Gross weight (kg): 36
Current (A): 16
Length of electrical supply cord (cm): 130
Electrical connection rating (W): 3650
Niche depth: 0
Minimum niche height: 0
Maximum niche height: 0
Construction Type: Built-in
Featured
See Our Most featured Products