WE ARE OPEN ONLINE AND WE ARE DELIVERING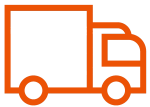 ---
Automatic Volume Control offsets unwanted volume variation
Automatic Volume Control offsets variations in sound signal, which can be caused by distance, signal strength or the caller's phone so what you hear always remains consistent. Reducing the audio amplification for strong signals, and increasing it for weak ones, means you can enjoy a smooth conversation without unwanted sound volume variation.
Ultimate convenience through easy setup
Ultimate convenience through easy set up. Simplified installation Plug and Play product
Low radiation and power consumption
Philips phones are energy efficient and designed to be respectful to the environment.
Menu in multiple local languages
Enjoy easy setup, navigation and control with intuitive menu available in local languages.
Optimised antenna layout for great reception in any room
Our optimised antenna layout ensures strong and stable reception, even in areas of the house where cordless transmission is difficult. Now you can take a call wherever you are in the house, and enjoy a long, uninterrupted conversation even as you walk around.
The Parametric Equaliser delivers pure and clear sound
Our telephones use parametric equalisation in the digital sound processing to fine tune the sound response back to the intended linear frequency response curve, delivering sound that is pure and clear, for each conversation.
Featured
See Our Most featured Products