WE ARE OPEN ONLINE AND WE ARE DELIVERING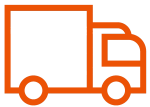 ---
Philips AJ3000 Clock Radio
Model - AJ3000
Product Information
Weekendsleeper

Weekendsleeper can cancel your alarm at weekends....
sweet dreams!


Battery or adapter operated (not included)
Gives you the choice to use 4 AA 1.5V batteries or a 7.5V AC/ DC
adapter. This enables you to use it as a stationary or as a traveller
clock radio.


Dual alarm
Two alarm times that can be set with the choice of waking up to
your favourite music from the radio station or from the buzzer.


• Extra large LCD display
• Backlight control (on/off)
• 24 hour alarm reset
• Quartz controlled clock
• 9 months battery lifetime
Specifications

Electronic clock
Quartz operated
24 hours, 12 hours

Alarm
Dual alarm (radio & buzzer), repeat alarm, 24-hour alarm reset, weekend sleeper
Fast and slow, forward and backward time and alarm setting


Tuner
Wavebands: FM


Frequency ranges
FM 87.5 - 108 MHz


Max. output power 
100m Watts


Sound system
Loud speaker: 57 mm (2.25")


Display
• Multifunctional LCD display with backlight
• Time/day display on LCD
• Backlight control (on/off)
• Slumber indication
• Battery low indication

Power Supply
• Batteries: 4 x AA, 6 V (not included)
• Self-powered back-up: built-in, 3 minutes
General
• Material: Polystyrene
• Weight (excl. batteries): 0.41 Kg
• Weight packed: 0.52 Kg
• Dimensions: 112 mm W x 102 mm H x 83 mm D
• Packaging dimensions: 128 mm W x 114 mm H x 93 mm D
Featured
See Our Most featured Products