WE ARE OPEN ONLINE AND WE ARE DELIVERING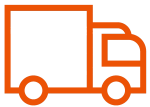 ---
NOTICE

AFTER YOU PLACE YOUR ORDER PLEASE ALLOW TWO HOURS FOR US TO PROCESS YOUR ORDER.
Description
The sleek, black design will perfectly suit a modern kitchen and thanks to a spacious grill surface, you can cook up to seven portions at once meaning your guests will never go hungry.
Floating Hinge
A floating hinge enables you to cook extra thick food, including sausages and burgers, whilst the sloping grill channels fat and grease into a separate drip tray.
Adjustable Rear Foot
The adjustable rear foot gives you more versatility when cooking. For sandwich and panini's, you can sit the grill flat preventing fillings spilling out. However, for meat, you can angle the grill to drain more fat from the product.
Longer Last Non Stick Grill
A new, improved 3x longer last non-stick grill makes for easy cleaning and fuss-free cooking.
'Perfect-fit' Drip Tray
Fits perfectly in place every time, capturing excess fat and grease. Additionally, it's easy to insert and remove for effortless cleaning.
Vertical Storage
Vertical Storage including drip tray and cord storage, so you can keep work surfaces tidy and save space between uses.
Product Features:
Verical storage
Adjustable rear foot
Removes up to 42% of fat
Variable temperature control
Featured
See Our Most featured Products