WE ARE OPEN ONLINE AND WE ARE DELIVERING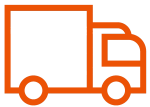 ---
Hotpoint HD5V92KCW 50cm Electric Twin Cavity Cooker
Included in these prices is a contribution to recycling costs of €5
Core Product Data
Brand
HOTPOINT
Product group
Double Cooker
GTIN (EAN) code
5054645567966
Energy efficiency class
Commercial code
HD5V92KCW/UK
SKU
F156796
Energy efficiency class 2
N/A
Key features
Catalytic Liners
Uses your oven's heat to keep itself clean and save you time. Catalytic liners work using the heat of the oven to break down grease and fat, so you can spend more time cooking and less time cleaning.
Fast Pre-Heat
All the heating elements switch on till the oven reaches the cooking temperature of the cycle you selected, cutting the preheat time.
Featured
See Our Most featured Products